We Are Dedicated To Providing World-Class Service to our Partners
Proven Supply Chain Results
Falcon Manufacturing's Supply Chain Programs are an effective approach to making changes and improving productivity. Falcon is a consortium of companies that provide a wide range of products and services. Our ability to offer a full scope of products and services allows our customers the flexibility to design their own custom program. This flexibility has enabled our customers to select program options that best suit their needs, resulting in improved productivity.
"… creating a culture
that blends professional
knowledge with
technical horsepower …"
Dedicated Facilities to Support Global Demand
Falcon manages the global logistics, inventory pipeline, storage, and assembly of products from all over the world. Our strategic locations throughout the country enable us to support major OEM and distribution locations around the globe, while also facilitating the manufacturing process. By effectively managing the movement of parts, we ensure efficient assembly and delivery of products to our customers.
Transportation Value
Falcon can help transport and deliver your products around the world via LTL, Full truck load, Container Vessel, Air Freight, Rail or local delivery.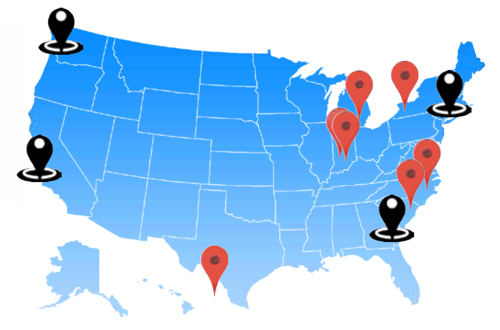 ASSEMBLY SERVICES
Bill of Material Validation
Fail Safe Logic
Pass/Fail Acknowledgement
Order Progress
Interlocking Controls
Integrated Device Handling
Job Routing Information
Automated Inventory Updating
Integrated Electronic Data Interchange (EDI)
Incoming & Outgoing Transactions
EDI 830 – Planning Schedule w/ Rel Capability
EDI 846 – Inventory Inquiry/Advice
EDI 856 – Ship Notice/Manifest
EDI 861 – Receiving Advice/Acceptance
EDI 862 – Shipping Schedule
EDI 997 – Functional Acknowledgment
RESOURCE MANAGEMENT
Order Management
Customer Service
Management of Trade Compliance
Transportation Management
Procurement Management
Supplier Management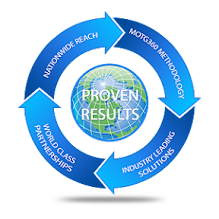 RESOURCE PLANNING
Functionality Includes:
Material Requirements Planning (MRP)
Supply Chain Management
Financial Management
Production Management
Labor Management
Warehouse Management System  (WMS)
Barcode Scanning
Real-Time inventory management
Order Validation
Inventory Locations
Stock Verification
A few of our clients